Faculty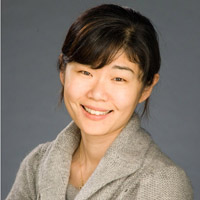 Dr. Teresa Liu-Ambrose, PhD, PT, is an Associate Professor in the Department of Physical Therapy, and Canada Research Chair in Physical Activity, Mobility, and Cognitive Neuroscience. She is the Research Director of the Vancouver General Hospital Falls Prevention Clinic and Director of the Aging, Mobility, and Cognitive Neuroscience Laboratory. Dr. Liu-Ambrose is an associate member of the UBC Brain Research Centre and the Centre for Hip Health and Mobility.
Dr. Liu-Ambrose received her PhD from the University of British Columbia, Canada in 2004. She completed a 2-year post-doctoral fellowship in the area of cognitive science funded by both Canadian Institutes of Health Research (CIHR) and Michael Smith Foundation for Health Research (MSFHR) and joined the UBC Department of Physical Therapy in April 2006 as an Assistant Professor. Dr. Liu-Ambrose is a recipient of the Royal Society of Canada's Alice Wilson Award (2006), CIHR Institute of Aging Recognition Prize in Research in Aging (2005 & 2011), MSFHR Career Investigator Award (2006), and CIHR New Investigator Award (2011). Her research focuses on defining the role of exercise to promote healthy aging and prevent cognitive and functional decline among seniors. Her research has been featured by the New York Times and in the Globe and Mail (see News).
When not running around in the lab, Dr. Liu-Ambrose is running about getting her kids to hockey, swimming, soccer, and piano lessons. She also loves to bake whenever time allows it and taking her dog for swims along the beautiful beaches of Spanish Banks.
---
Graduate Students and Postdoctoral Fellows
Jennifer Davis
PhD
CIHR Postdoctoral fellow, Centre for Clinical Epidemiology and Evaluation, School of Population and Public Health
Department of  Physical Therapy, Faculty of Medicine, University of British Columbia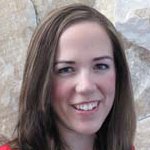 Jennifer Davis, PhD, is a CIHR postdoctoral fellow working with supervisors Dr. Teresa Liu-Ambrose and Professor Stirling Bryan, Director of the Centre for Clinical Epidemiology and Evaluation. Jennifer has a B.Sc in Honours Physiology, a Masters of Science in Experimental Medicine and a PhD in Health Care and Epidemiology at UBC. Jennifer has received both a MSFHR Junior Trainee Award, MSFHR Senior Graduate Studentship and CIHR Canada Graduate Scholarship and CIHR postdoctoral fellowship for her studies. The aims of Jennifer's recent work were to:
1. Determine which falls prevention strategies provided the best value for money
2. Estimate internationally, the cost of falls
3. Conduct an economic evaluation alongside a randomized controlled trial aimed at combating cognitive decline
4. Determine key clinical outcomes that are predictive of health care resource utilization
5. Determine key clinical outcomes that are predictive of changes in health related quality of life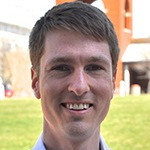 John Best is a postdoctoral research fellow working under the supervision of Teresa Liu-Ambrose. John's research uses scientific approaches from lifespan developmental psychology, behavioural economics, health psychology, and kinesiology to study two interrelated questions: (1) What types of experiences bolster cognitive function across the lifespan? (2) What are the cognitive and environmental factors that lead individuals to make choices in the world that promote positive health? In examining these questions, Dr. Best focuses most closely on executive functions, which refer to the cognitive functions essential to goal-oriented and controlled behavior. Originally from the USA, John received a PhD in developmental psychology from the University of Georgia and post-doctoral training in obesity research from Washington University School of Medicine in St. Louis. He is currently supported by fellowships from CIHR and MSFHR.
————-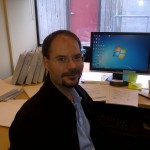 Glenn Landry is a postdoctoral research fellow supervised by Dr. Teresa Liu-Ambrose. His current research efforts focus on circadian rhythms, sleep, aging and cognition. In particular, Glenn is interested in determining whether age-related changes in sleep duration, efficiency and architecture contribute to or accelerate cognitive decline in the elderly. Glenn's goal is to identify chronotherapeutic interventions capable of delaying cognitive decline in the elderly, with the objective of improving quality of life, productivity, and extending capacity for independent living. Glenn completed his graduate research at Simon Fraser University, examining the circadian mechanisms of food & reward entrainment, supported by grants from MSFHR and NSERC.
————-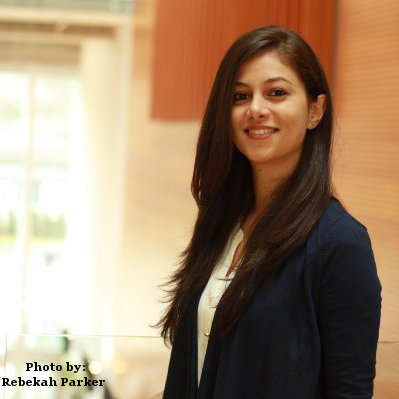 Niousha Bolandzadeh is a PhD Student of Experimental Medicine in the faculty of Medicine. She is a recipient of 2012 Heart and Stroke Foundation PhD award, as well as neuroimaging memorial awards of "Louise McGregor" and the "Omer Patrick II Memorial Prize".
Niousha has got her M.Sc. and B.Sc. in Computer Science from University of Alberta and Sharif University of Technology. Her PhD research focuses on investigating the effect of targeted exercise training on cognitive function of older adults diagnosed with MCI, as well as finding the association of the total volume of white matter lesions obtained from MRI modality with their cognition. Her research is spotlighted in Faculty of Medicine website.
Her technical interests include Machine Learning and Statistical Modelling, and her clinical interests include Alzheimer's Disease and White Matter Lesions. She has worked with different imaging modalities of fMRI, MRI, CT, CBCT, and Photogrammetry.
Contact: niousha [at] interchange [dot] ubc [dot] ca
Homepage: http://niousha.sites.olt.ubc.ca
Blog: http://neurotician.com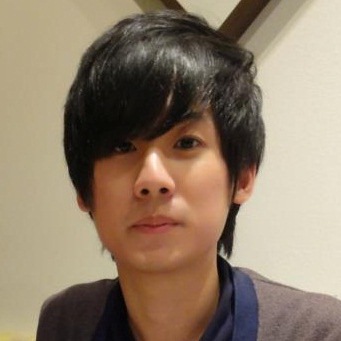 Research Interest: Exercise and cognition, functional connectivity
Research project: Investigating the differences in brain functional connectivity between senior fallers and non-fallers
Contact: liang.hsu [at] hiphealth [dot] ca
——————–
——————–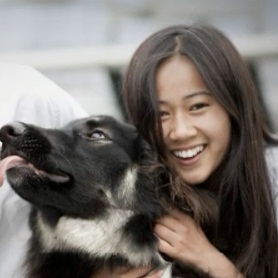 Liz is currently a Master's student in the Rehabilitation Sciences Graduate Program supervised by Teresa Liu-Ambrose and Robin Hsiung.  Previously she earned her BA in psychology where her work investigated the role of mind wandering in task related attentional responses. Liz has also done work looking at the effect of transcranial magnetic stimulation on motor learning and motor recovery in people with stroke.  Her current research will focus on the prevalence of mixed AD and the effect of exercise in people with vascular cognitive impairment.
Contact: lizdao [at] hiphealth [dot] ca
————— 
Carmen Householder-Pedari is a Master's student in the Neuroscience program, with supervisors Dr. Liu-Ambrose and Dr. Hsiung. The project she is working on looks at the affects of aerobic exercise on cognitive performance in individuals who have vascular cognitive impairment. Carmen is particularly interested in how biomarkers can be used to predict this change and how they may be used for early diagnosis and detection. Carmen earned her BSc (Hons) in psychology at Queen's University. Her undergraduate thesis project looked at the affects of D2 Dopamine receptors on opioid induced impulsivity in animal models.
---
Visiting Scholars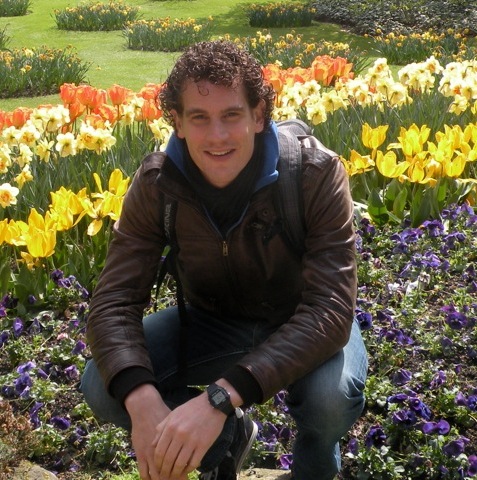 Willem got his M.Sc. in 2009 in Human Movement Sciences at the University of Groningen. In 2010 he started as a PhD student at the University of Groningen and University Medical Center Groningen (UMCG). The research project he is working on looks at the cognitive (executive functions and memory) and physical (endurance capacity, mobility, muscle strength, and balance) effects of a combined aerobic and resistance exercise program in institutionalized elderly with dementia. Furthermore, effects on Activities of Daily Living, quality of life, and healthcare burden are a focus of his study. His PhD research project is finished in February 2014 and is financially supported by the UMCG and Fonds NutsOhra.
Currently, Willem is performing a research project with PhD student Niousha Bolandzadeh M.Sc. to investigate the mediating effects of the amount of Gray Matter Volume on the relationship of improved cognition via targeted exercise training.
Contact: w.j.r.bossers [at] umcg [dot] nl
Lisanne ten Brinke is a Master's student in the Biology of Human Performance and Health program in The Netherlands. She is currently performing her graduate research investigating the effect of exercise (aerobic and resistance exercise) on hippocampal volume. She is supervised by Dr. Teresa Liu-Ambrose and her Dutch supervisor Dr. Thamar Bovend'Eerdt. Before this, Lisanne earned her BSc Human Movement Studies investigatiing the estimation of action boundaries (i.e. limitis of capabilities) in children and how this is associated with executive functioning and aerobic fitness.
Contact: lisannetb [at] gmail [dot] com
---
Research Staff
Michelle completed her Bachelors of Science in Movement Science from the University of Michigan, and her Masters in Human Kinetics at the University of British Columbia. In the Aging, Mobility, and Cognitive Neuroscience Laboratory, Michelle is currently working on the CogMob Study and the Promote Study. In addition, Michelle assists in the VGH Falls Prevention Clinic.
In her spare time, she enjoys any activities in the outdoors, including hiking, kayaking, skiing, and rock climbing.
Email: michelle.munkacsy [at] hiphealth [dot] ca
Position: RA, Fitness Instructor & Dietitian
————-
In 2007 Devika graduated from Simon Fraser University with a Bachelors of Science in Biology and a Health and Fitness certificate. Her interest in health and nutrition grew vastly during her final year of her undergraduate, which encouraged her to apply to the Dietetics program at the University of British Columbia. She currently is in the fourth year of the program and hopes to eventually open her own practice.
While working as a research assistant at the Aging, Mobility and Cognitive Neuroscience Laboratory, Devika has had the opportunity to be involved in various studies that have examined the relationship between exercise and cognition. She currently is investigating the relationship between vitamin D and executive cognitive performance in senior women. As an advocate for healthy mind, body and soul, Devika loves to read, exercise, watch hockey and bake.
Contact: devika.sharma [at] hiphealth [dot] ca
——–
Caitlin Gomez
B.Sc.
Caitlin Gomez recently completed a Bachelor's degree in Human Kinetics at UBC, focusing on Kinesiology and Health Sciences. She is a Geriatrician Assistant at the Falls Prevention Clinic at Vancouver General Hospital, where she also serves as the Clinic Coordinator. Caitlin is interested in Medicine, and hopes to pursue a career in Pediatric Psychiatry or Emergency Medicine.
 ———
———–
———-
——–
——–
 ——-
——-
——-
---
Alumni
Mika graduated from the University of British Columbia with a Master's of Science in Human Kinetics. While there she investigated cardiovascular disease prevention through physical activity, and the role of the built environment in physical activity promotion.
When not at the Centre for Hip Health and Mobility, Mika can be found experimenting in the kitchen, exploring Vancouver's food scene, or playing a game of soccer.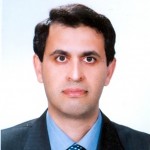 Nader Fallah, PhD, was a postdoctoral fellow working under the supervision of Dr. Teresa Liu-Ambrose. Nader has a B.Sc. in Statistics, M.Sc. in Biostatistics and PhD in Biostatistics at Tehran University of Medical Sciences. Nader first became interested in research related to Alzheimer disease and exercise during his time as a PhD student visitor at Dalhousie University in 2007. In July 2008, upon completion of his PhD, he continued his work at Dalhousie University as a Postdoctoral fellow. He engaged in analyses of several national and international aging and cognition longitudinal datasets in order to develop risk profiles for people living with Alzheimer disease and related dementias. He contributed new models in artificial neural networks and multi-state transition models. He hopes to understand the relationship between cognition change and exercise by using novel statistical models in clinical trial data.
During his free time, Nader enjoys hiking, climbing, swimming and reading history.
Contact: nader.fallah [at] ubc [dot] ca
Ning Nelly Tai
B.A.
Contact: Nelly.tai [at] hiphealth [dot] ca Tel: 604-875-4111 ext. 68562